Wearing: Ruffle neck blouse (on sale) | Pleated Skirt | Leopard Coat (last seen here) | similar Handbag | Peal Necklace c/o Carolee | Gold Flats | Bow Socks | similar Pink sunglasses 1,2,3,4
I have a strange obsession for all girly details like ruffles, bows, lace, etc. I don't think twice when I find something with a cute detail whether it's a piece of paper, a kitchen utensil or a clothing item, consider me swooned.
Today's outfit is all about those girls details- cute ruffle top and bow detail socks and not to forget the touch luxe and elegance the leopard coat adds. I am totally in love with Carolee pearl collection, they offer some beautiful and high-quality designs at a very pocket-friendly price. I definitely see myself getting shopping there very often. Some of the pieces I love from their collection is this double strand pearl necklace, a must have in every girly girl closet. This crystal drop earring is my absolute favorite, the right size to wear every day and also for special occasions. Other favorites include this emerald drop, statement earrings, collar necklace and this blue teardrop necklace.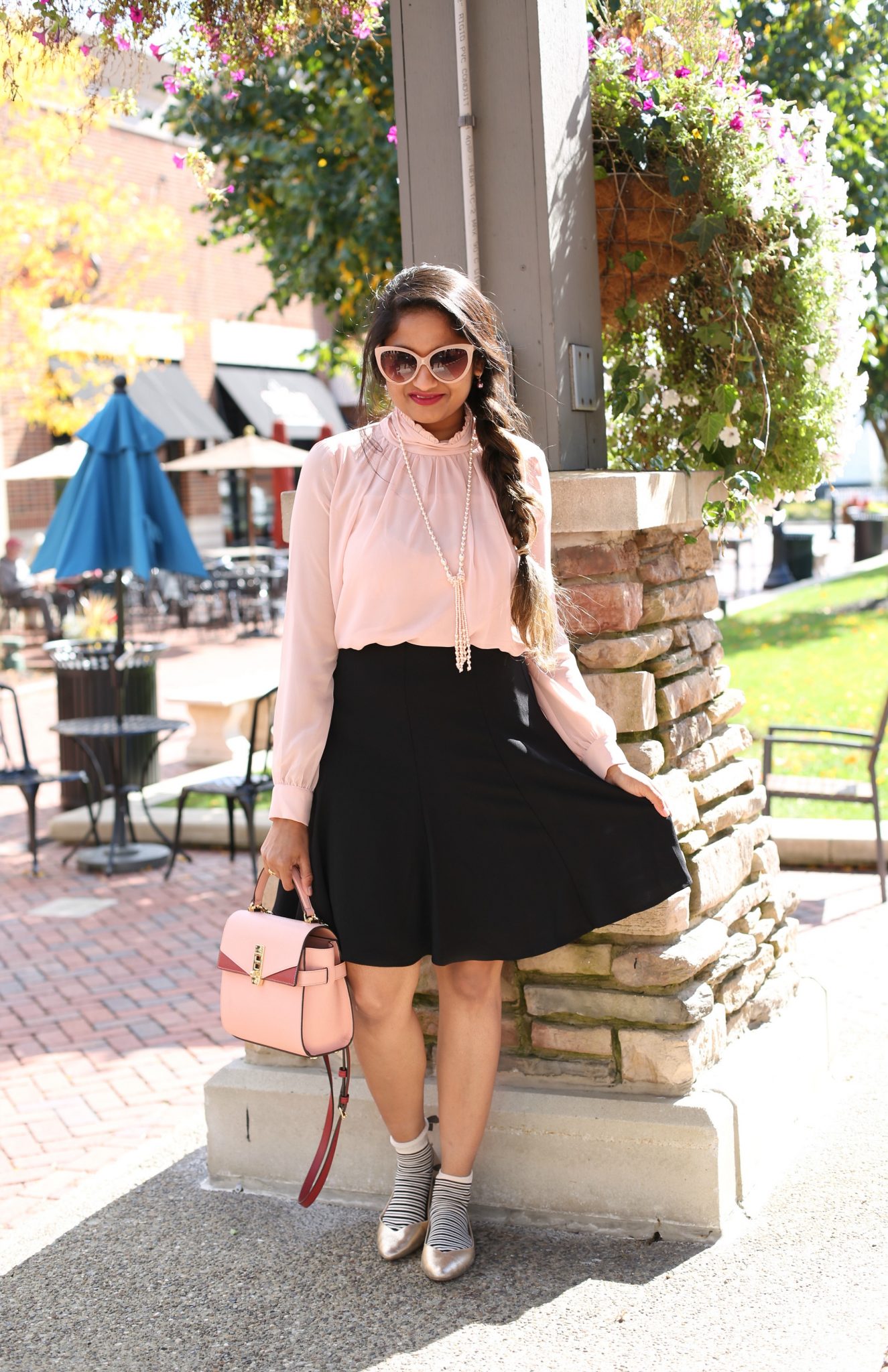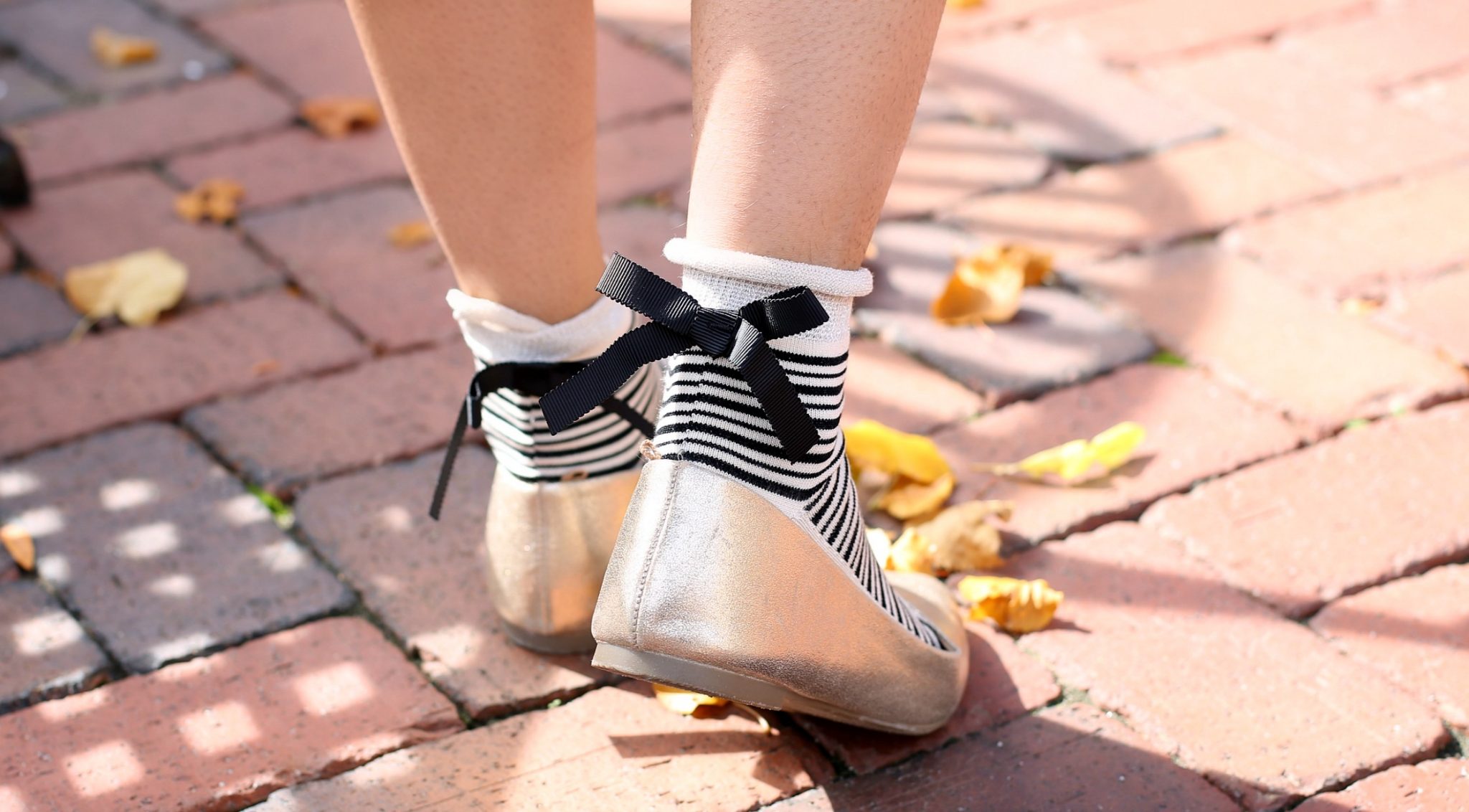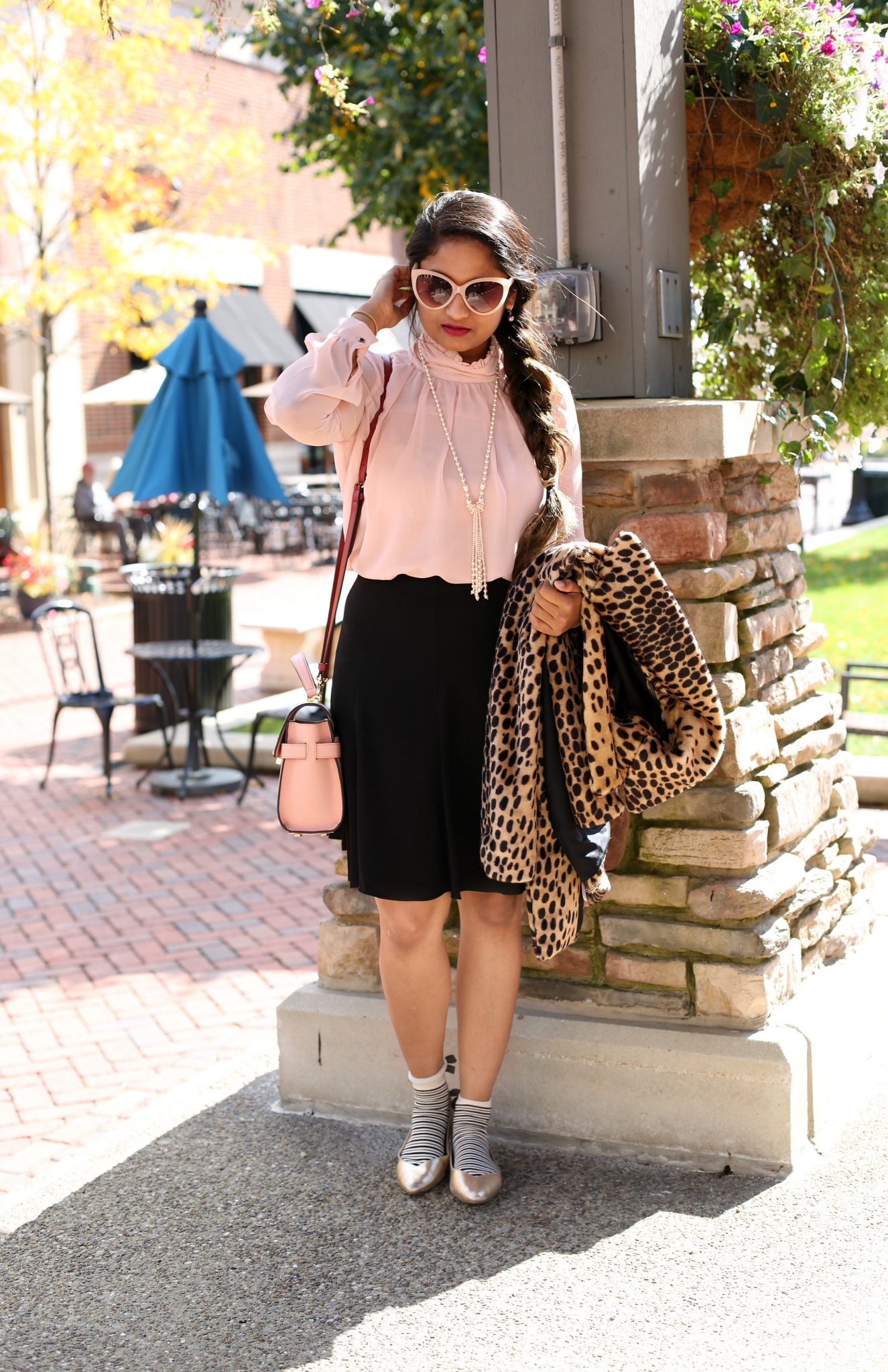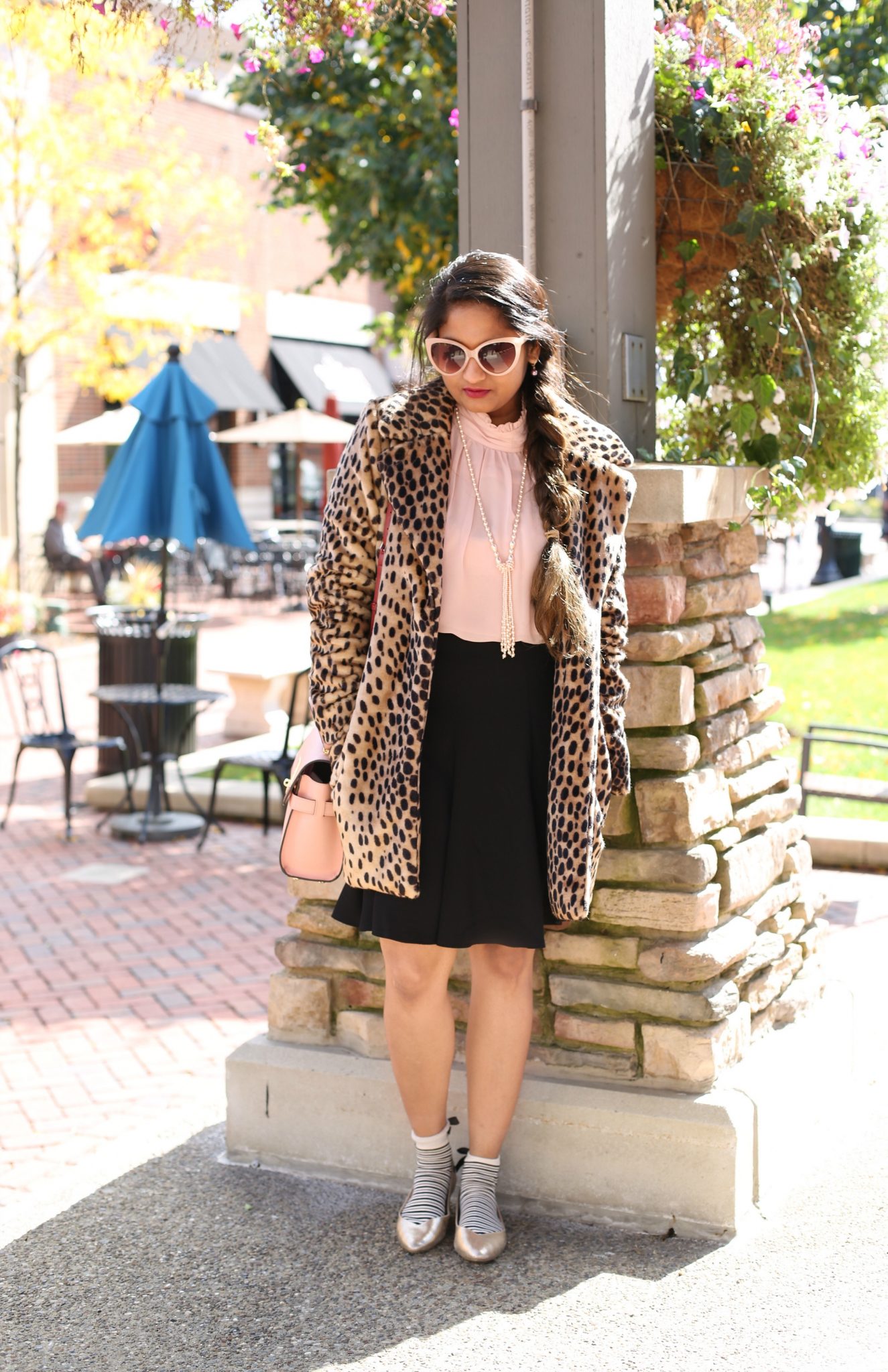 Ruffle neck blouse (on sale) | Pleated Skirt | Leopard Coat (last seen here) | similar Handbag | Peal Necklace c/o Carolee | Gold Flats | Bow Socks | similar Pink sunglasses 1,2,3,4