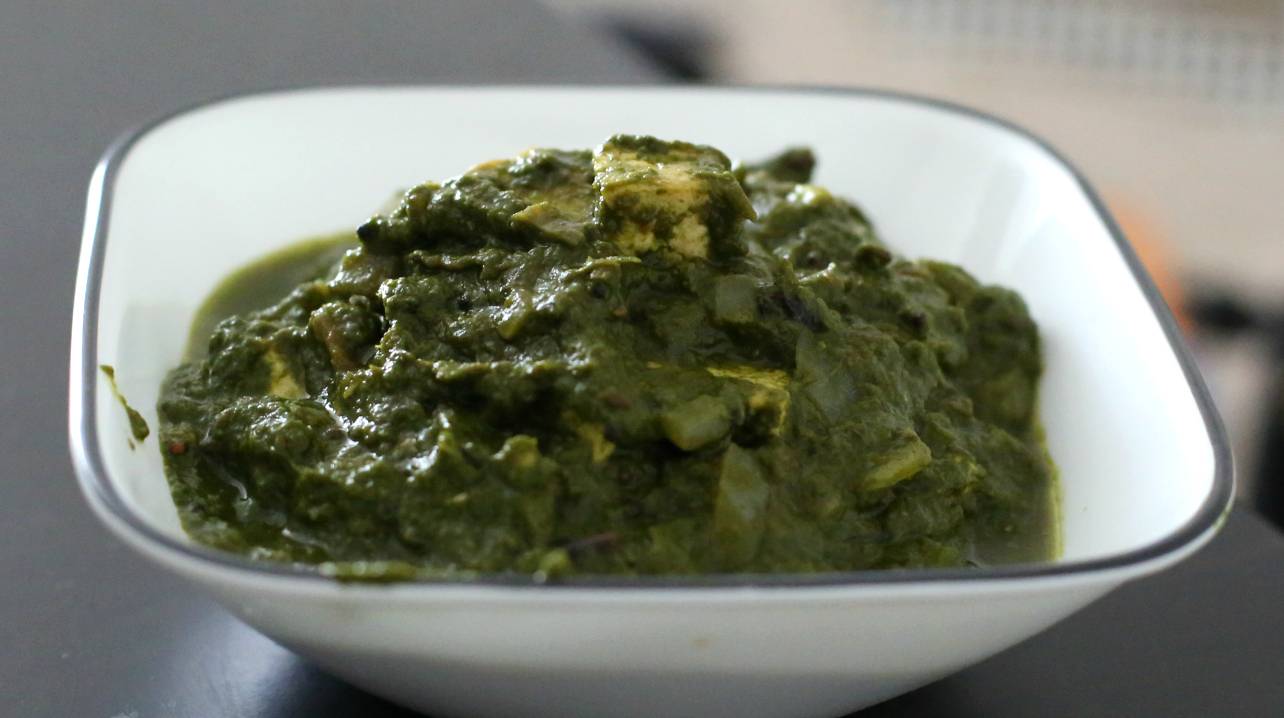 I was strictly a "No Tofu" person until last year but thanks, to my love for Asian food, I started to like tofu, so much that I crave for it every other day. I don't know, I might sound silly but I often go through these heavy craving phases which I like to call Vampire craving (but my cravings are strictly vegetarian).
One moment, I am all normal minding my own business and boom, I will have an intense craving for something and this time, yeah you guessed it, tofu. This was my first try at cooking Tofu and I was happy it turned out pretty tasty.
This Recipe is inspired by traditional Palak (spinach) Paneer curry. Tofu replaces the Paneer (Indian cheese) making this recipe high in protein. The Recipe is Vegan as there are no lactose or dairy products used in the preparation. Basically, Tofu is immersed in thick aromatic spinach puree.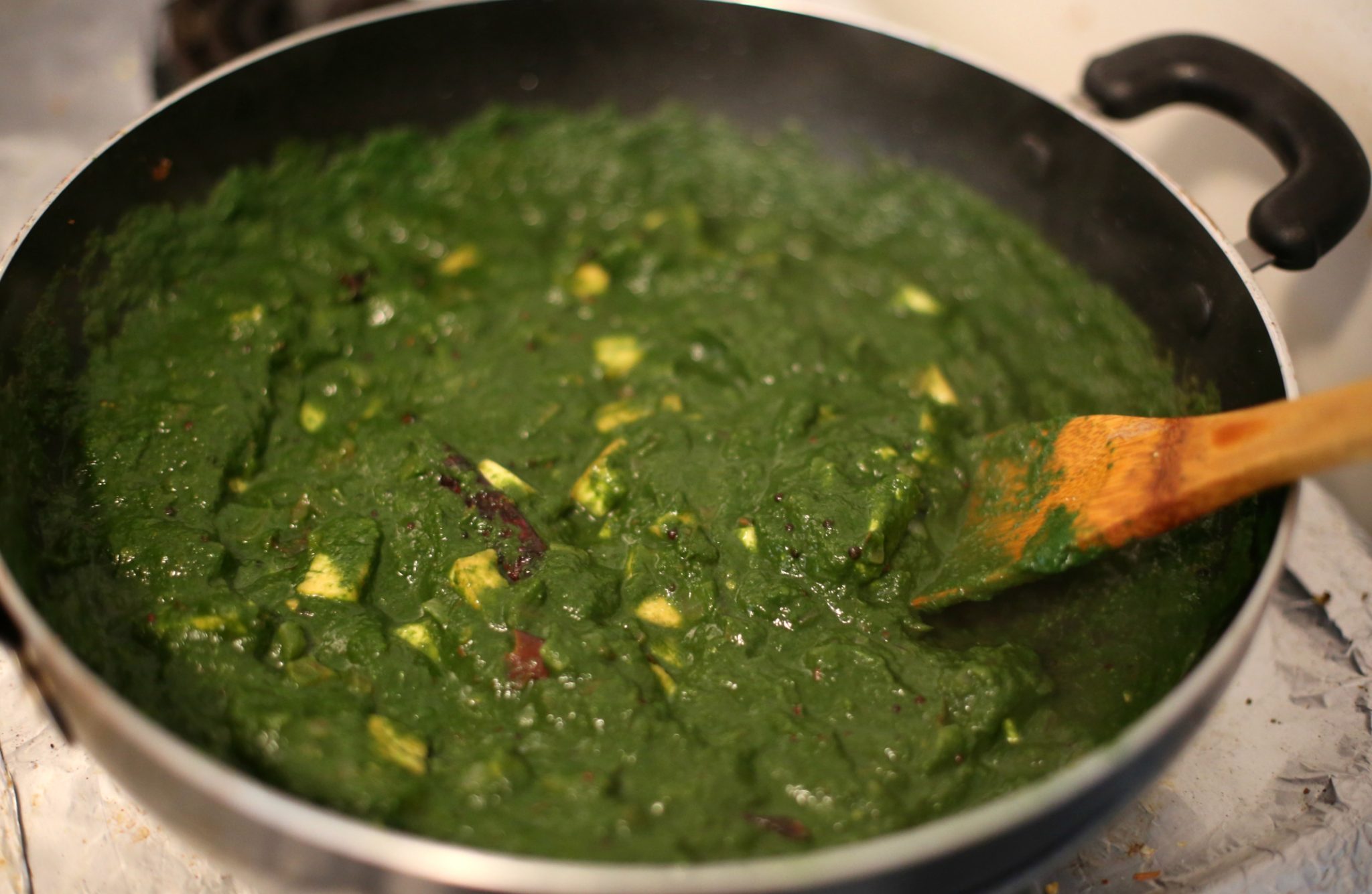 Tofu Spinach Curry Recipe for High Protein diet
Ingredients
6 oz Extra Firm Tofu, cut into cubes
1 lb baby spinach
2 Onions, finely chopped
1 Tomato, diced
1-inch ginger, finely grated
2-3 Garlic cloves peeled
2-4 Green chilies
1 tablespoon Chilli Powder
1 teaspoon fresh lemon juice
Salt to taste

Spices-

1/2 teaspoon Turmeric Powder
1 teaspoon Sesame Seeds
1 teaspoon Cumin Seeds
Instructions
Soak spinach in hot water for 5-6 minutes.
Use a food processor or blender to blend soaked spinach, garlic, ginger and green chilies into a puree and set aside.
In a Pan, heat 2 teaspoons of oil or Ghee, add cubed tofu. Saute for 6-7 minutes till tofu is light brown and set aside.
Use the same pan, heat 1-1.5 teaspoon of oil over medium heat. Once hot, add mustard, cumin, red chilies, and turmeric. Saute for 2-3 minutes
Add onions and saute until they are golden brown
Then, add tomato and saute for 5 minutes
Once the tomato is cooked, add the spinach puree to the mixture and mix
Add salt and chili powder (optional) to the puree and saute for 3-4 minutes
 Now, add the sauteed tofu to the spinach curry.
 Cover and simmer the curry for 6 minutes on low heat.
 Squeeze in fresh lemon juice and mix
https://www.dreamingloud.com/tofu-spinach-curry-recipe-high-protein-diet/
Serve hot with Indian bread or rice or quinoa or Cauli rice. For a high protein meal, eat it with Quinoa. It tastes really good with quinoa, trust me on this 🙂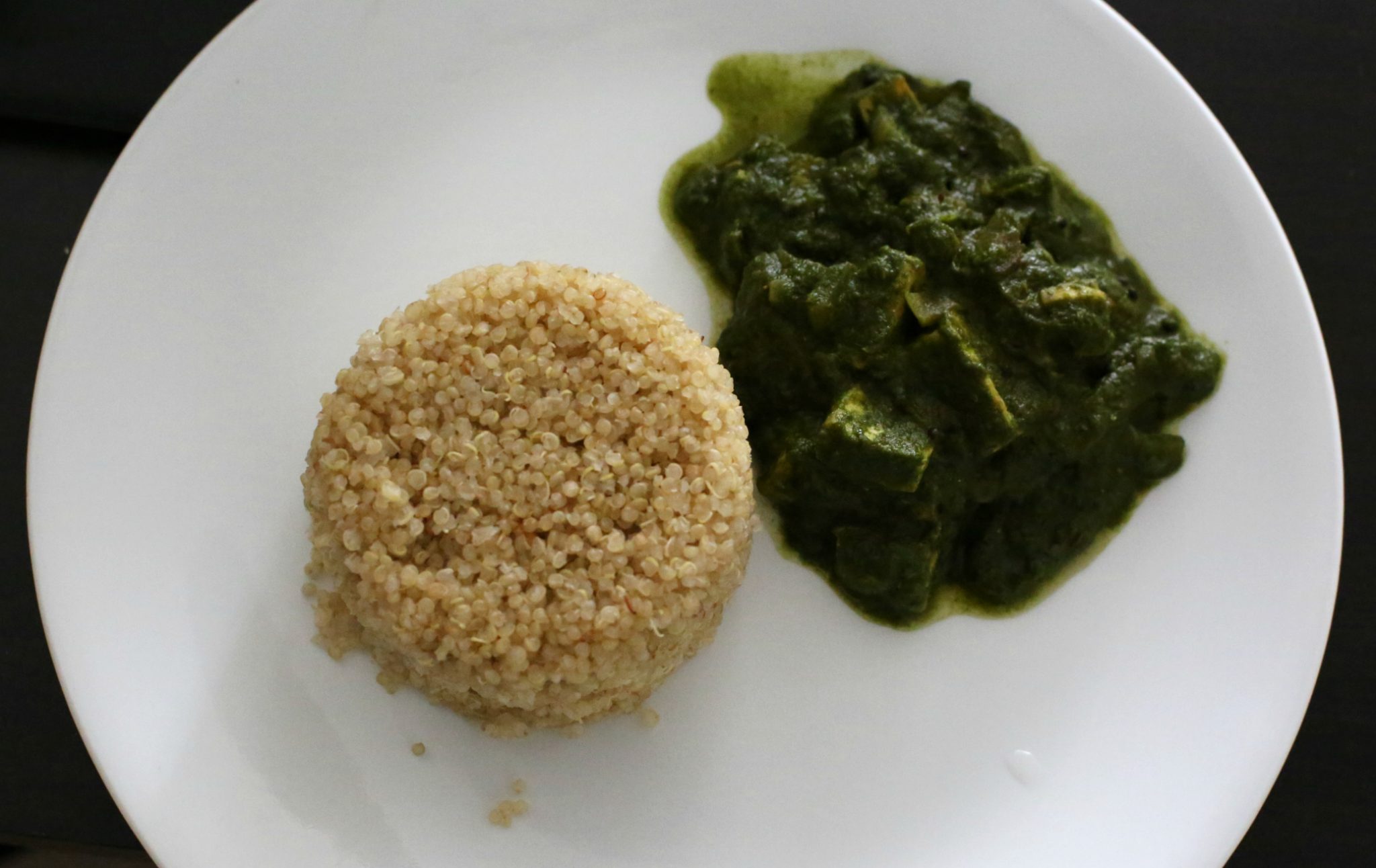 Other Vegan recipes
Dark Chocolate Coconut Truffles