I've been binge-watching Netflix as a way to relieve my stress and anxiety lately. Movies have the power to transport a person into a different world where they can forget their worries at least for a few hours. It's funny, but I find watching foreign language movies works 2 folds better because you tend to put more focus on reading subtitles and trying to understand the story line. Movies are a great diversion for me when I'm sad or anxious about something or when I want to shut down my thoughts.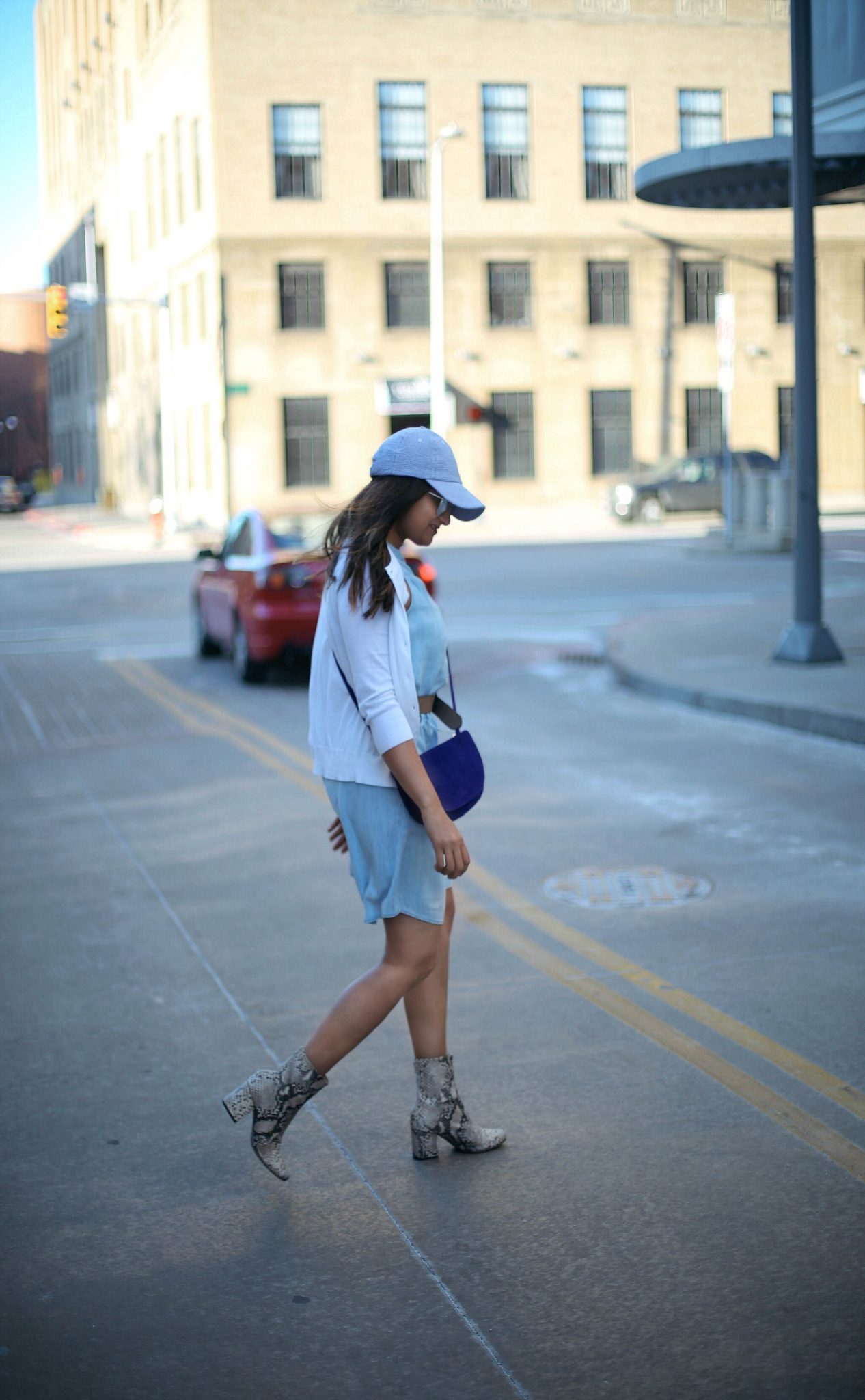 Outfit Details: Shirt Dress | White Cardigan | Suede Belt | Purple Bag (under $30) | Gingham Hat (last seen here) | Cecile Snake Print Boots (last seen here; similar under $60, knee-high) | Silver Sunglasses
Apart from stress release, watching foreign movies also helps to understand different traditions, learn a new language, and explore new objects and landscapes. After watching the Japanese TV show "Good Morning Call" I'm eagerly on a hunt to buy a Kotatsu- a heated wooden frame covered by a futon/blanket, upon which a table top sits. I've also managed to learn a lot of Korean and Japanese words which would definitely help me when I travel.
Here are all the movies and shows I've watched recently and liked:
Blind Date (French movie) – very cute love story
Don't blame the kid (Spanish movie)- super fun romcom
Atelier (Japanese TV show) – on fashion merchandising; a bit similar to devils wear Prada.
Airlift (Hindi movie)- Based on a true story
Pink (Hindi movie)- drama
Piku (Hindi movie)- one of all time favorite movies
You lie in April (Japanese Manga)- Revolves around music
It's ok its love (Korean TV Show)- talks about mental illness, beautiful love story and the background scores and songs (most of them are in English) are the best! I watched it on Viki as it's not available on Netflix
I've mentioned a few of my previous watches here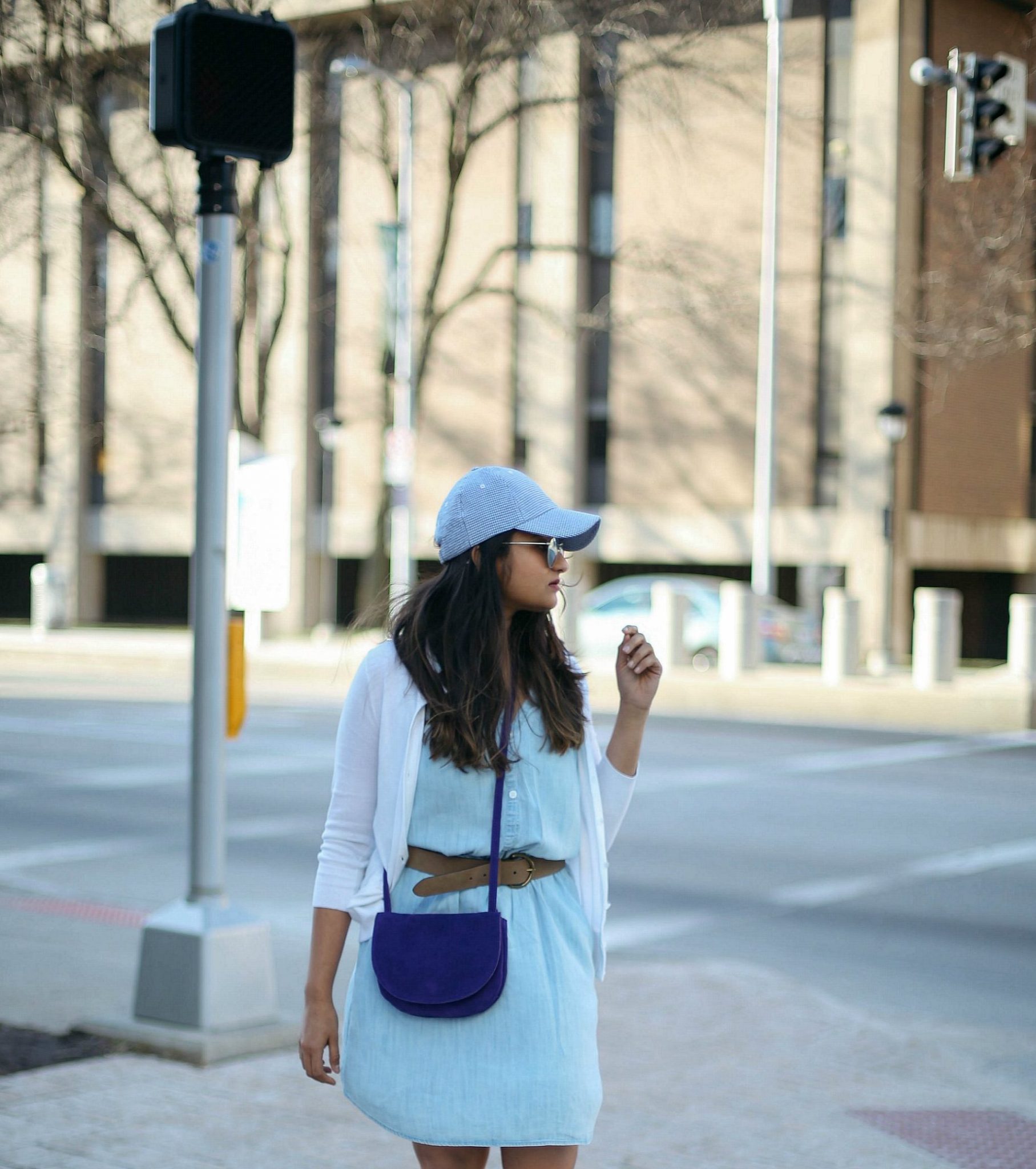 Shop The Post
Shirt Dress | White Cardigan | Suede Belt | Purple Bag (under $30) | Gingham Hat (last seen here) | Cecile Snake Print Boots (last seen here; similar under $60, knee high) | Silver Sunglasses


"Fashion is about something that comes within you"
Thank you for stopping by!
Love,
Surekha
SaveSaveSaveSaveSaveSave